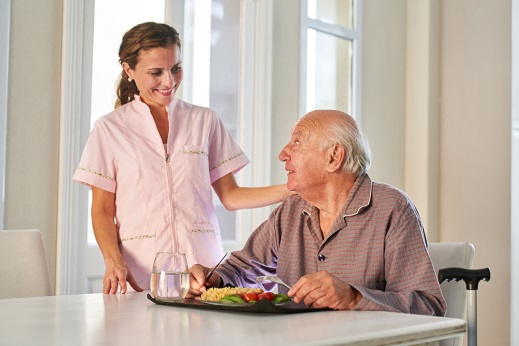 Death is inevitable. We know that, and we will never escape it. But we can do something that prevents deaths from coming to us in our much younger senior citizen age. It is something that nursing assistant in Texas encourages everyone, especially elderly individual, to do it.

One of the critical ways home health in Texas suggest is eating healthily, and not just random, simple, and usual way of eating healthy. It follows this meal formula: more complex carbohydrates, less animal protein, plus fasting. This study from the University of Southern California found that the meal formula mentioned has been the foundation of delayed aging in other species, and this is because they are the healthy kind of calories and protein easily broken down and distributed by our body.

Our vow here in Higher Standards Home Health is to get you better, make you feel healthier, and keep you stronger. Following a healthy diet is one of the keys to that. And as a service provider for the health needs of elderly individuals, we take this seriously. For you to trust us, our act of providing outstanding care is the best way to earn it. And for us to make it, we must apply and follow practices that are tailored for you.

Come and get our home health care services in Dallas, Texas, today! And experience exceptional medical service that values your opinions, needs, and goals.