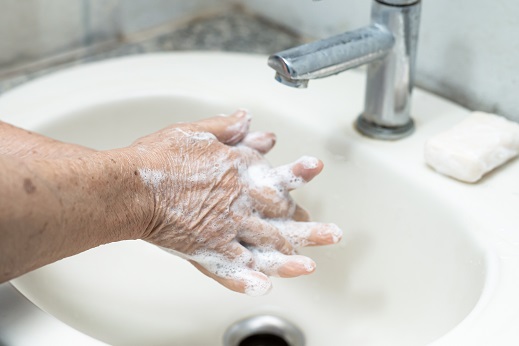 The risk of infection from diseases like the flu and, in recent years, COVID-19 can be higher for senior citizens. There are many contributing factors to this, including weaker immunity, comorbidities, and a lack of physical exercise.
Here are a few disease prevention tips to help your elderly loved ones protect themselves at home and reduce their risk of illness and infection:
Practice Regular Hand Washing

Contact is one of the most common modes of infection for diseases like the flu. Washing hands regularly with soap and water keeps will reduce the risk of infection if your loved ones find themselves touching their eyes, nose, or mouth a lot.

Immunizations

Vaccines are the best defense against disease and serious diseases. It is a good practice to visit a doctor at least once every year to get a booster shot or update any vaccines that may be due.

Get Plenty of Sleep

Senior citizens should get at least 8 hours of high-quality sleep every night. Adequate sleep keeps the immune system healthy and strong and reduces the risk of stress, chronic illness, anxiety, and many age-related issues.
We provide home health care services in Dallas, Texas, to help seniors improve their health and reduce their risk of sickness & infection.
Higher Standards Home Health provides reliable home health care services to assist seniors aging at home, promoting their independence, health, and comfort. Services you could expect from us include occupational therapy, physical therapy, and home health in Texas.