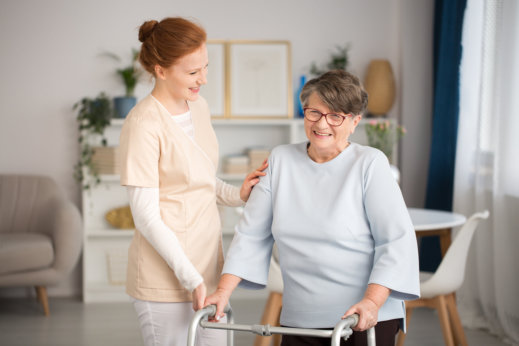 With aging comes heightened risks of developing diseases as well as the need for assistance with activities of daily living, or ADLs. The care services that address these needs may be employed in a variety of settings, which include the following:
Hospitals
Nursing homes
Community centers
Care facilities
In place or at home
Out of these options, the majority of people aged 65 and above have expressed their desire to receive care at home. Aging in place or at home is synonymous with independent living, which refers to the ability of seniors to age comfortably in their own homes as opposed to settling in other care facilities.
The care received by seniors in place or at home is covered both by non-medical and medical services. Non-medical services are referred to as home care and involve personal care, homemaking, and companionship. On the other hand, non-medical services are called home health services, which are performed by licensed medical specialists like nursing assistants and home health aides.
To avail the services of a home health aide, occupational therapist, medical social worker, or nursing assistant in Texas, visit or contact Higher Standards Home Health. The agency guarantees personalized and quality home health care for your loved ones in old age.
You can either make referrals or set an appointment with the agency. Apart from those already mentioned, they also offer physical therapy, speech therapy, and other home health care services in Dallas, Texas.
To learn more about the agency's services for home health in Texas, visit their website at www.higherstandardshomehealth.com/.