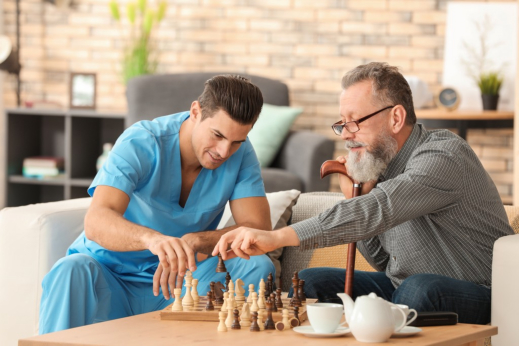 As your loved ones grow older, you can expect several changes to take place. One of these changes involves cognitive functions. Providers of home health in Texas also focus on ensuring clients' good mental health on top of their physical and emotional needs.
What can you do to help your senior family members stay mentally sharp? Here are the top suggestions:
Encourage regular exercise and a healthy diet.
Both regular exercise and a healthy diet are not only good for seniors physically. These can also help maintain good cognitive functions. Talk to their doctor or a nursing assistant in Texas about safe exercises to do and the best foods to eat.
Help them manage stress.
Stress is an enemy of good mental health. As much as possible, do not expose your aging loved ones to stressful situations.
Play memory and thinking games.
These games stimulate the cognitive functions of the brain. Playing these games will help form new neural paths in the brain and keep seniors mentally sharp.
Provide opportunities for social interaction.
Make sure that your senior family members are still socially active. Visit them often. Let them participate in senior community programs. A provider of home health care services in Dallas, Texas can also keep them company in their homes.
Whenever you need reliable overall care for your senior family members at home, Higher Standards Home Health will be there. Call us today!