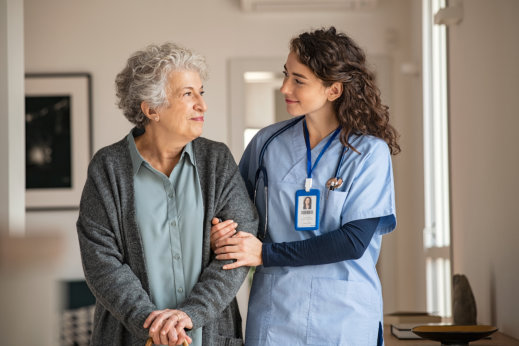 We have come a long way when it comes to the development of medicines and our health care system in general. This has led to better health for everyone and is a big factor in increased longevity. More and more people live longer and more satisfying lives. This also means that there are more of us seniors who choose to age in our respective homes. But one drawback is some of us when we reach our senior years are not as independent as we once were due to certain factors such as chronic illnesses, disability, frailness as a natural result of the aging process, and wear and tear. This creates a demand for health care professionals who could provide health care to us similar to the home health care services in Dallas, Texas. Let's look at the following upsides of home health care.
Keeping personal hygiene

Keeping proper personal hygiene is one of the important things to do to maintain good health. But sad to say, many of us seniors have a hard time taking a bath or shower by ourselves so we may skip this routine. This could result in health issues like infections. This problem can be solved by hiring a home health aide. He/she can help us keep good personal hygiene such as bathing, dressing, and grooming.
Cooking and preparing a healthy diet

Many of us old people, especially those of us who just got discharged from hospitals or those who have chronic illnesses suffer from malnutrition because of the difficulty of going out and purchasing foods in the supermarket or in preparing meals. This would result in muscle and body mass loss. This difficulty is given solutions by home health care services because their staff is highly knowledgeable in nutritional counseling. They can also help in shopping for groceries and assist in preparing meals. This will make sure that we can eat nutritious foods for us to remain healthy.
Help with transportation

Many of us senior citizens may have a hard time getting transportation for our doctor's visits, grocery shopping, and all of our social activities for different valid reasons. Home health aides from home health care agencies such as the home health in Texas can drive us to these destinations. They can also stay with us while we talk with our physicians and other health care providers.
Managing medications

Managing medications is one of the typical struggles of us seniors, especially if multiple medicines have been prescribed to us. This challenge will be taken care of by in-home private nursing like the nursing assistant in Texas, which makes it easy to get the right medicines at the correct schedules. This is very helpful in managing our medical conditions and prevents the danger of drug overdose and interactions.
These are just some of the advantages we can avail of from home health care. At Higher Standards Home Health, our health care and other needs will be prioritized to help us attain an independent, joyful, and fulfilling life.