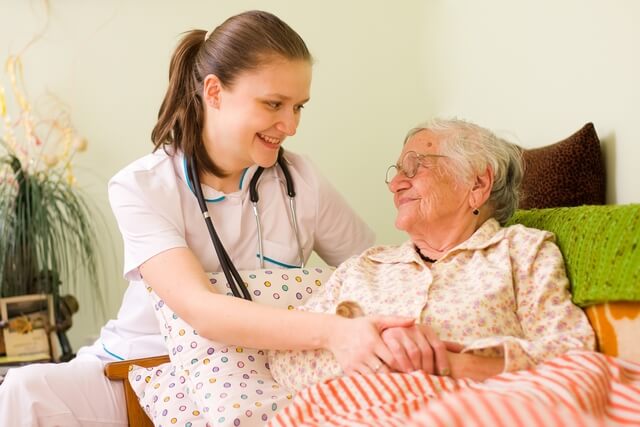 Due to age, injury, disability, or illness, maintaining a good quality of life might become increasingly more difficult. These constraints might make regular daily tasks more difficult. In some cases, they may even be impossible to do. To illustrate this, let us imagine someone who has developed a bad back, chores that require heavy lifting or climbing can be difficult. So, how do people with these constraints get around this? A great solution would be to hire a caregiver for day-to-day assistance.
Caregivers offer many different services which range from non-medical to medical services. These services are offered either daily or occasionally depending on the preferences of the client. The services that caregivers provide improve the quality of life of their clients and make their daily lives so much easier. Home caregivers assist in personal care activities such as bathing, grooming, and getting dressed. They also provide household services essential to health care, to promote the well-being of their clients. Examples of the household services are meal preparation and feeding, laundry, and light housekeeping. Home caregiving services are rooted in the desire to help people improve their quality of life. So if you are in need of some home assistance on account of your age or some disability, we at Higher Standard Home Health offer only the best in home health in Texas.
If a higher degree of home care is required, here at Higher Standards home Health we also provide nursing assistance services. Skilled nursing care offers medical services in order to help assist people at home. Examples of the services offered in skilled nursing care are diabetic care, intravenous therapy, medication administration, cardiac care, and many more. So if you are looking for a nursing assistant in Texas, our nurses have the expertise and qualifications to offer the best in skilled nursing care.
For the highest standard in home health care services in Dallas, Texas, we at Higher Standards Home Health live to improve your quality of life.