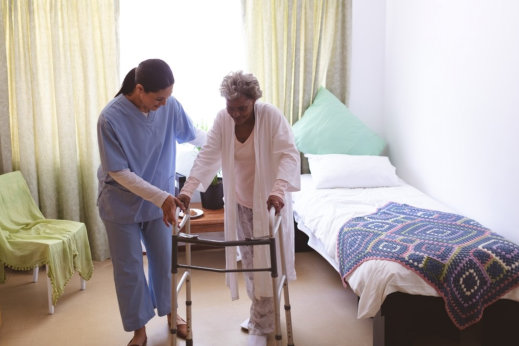 One of the biggest goals that anyone has in life is to stay healthy as much as possible. This is why a lot of people work hard to stay in their best health. No matter how people try to stay committed to this responsibility, there are just times when the health gets compromised.
Once a person has already been diagnosed with an illness or disease, they must always safeguard their health at all costs. One of the best ways to help them stay in their best health state is to take advantage of home health care services in Dallas, Texas and other local areas. Unfortunately, some patients are hesitant to let someone else take care of them. It could be because they don't want to limit their privacy, they are cautious of trusting someone else, or they simply don't want to limit their independence.
Although some homebound patients are reluctant to get the assistance of a nursing assistant in Texas, there are just instances when they urgently need it. Keep yourself well-guided by checking these tell-tale signs that a patient already needs home health care:
Mobility difficulties
Weight change
Severe mood swings
Neglect in housekeeping
If you have noticed these signs in your loved ones, don't take it for granted. Be sure to get the help of home health care providers. They will not only look after your loved ones, but they can also deliver expert care services right in the comfort of your abode.
Don't wait for the signs to get worse. Contact a home health care provider now!
Higher Standards Home Health, a provider of home health in Texas, is an excellent choice for you!