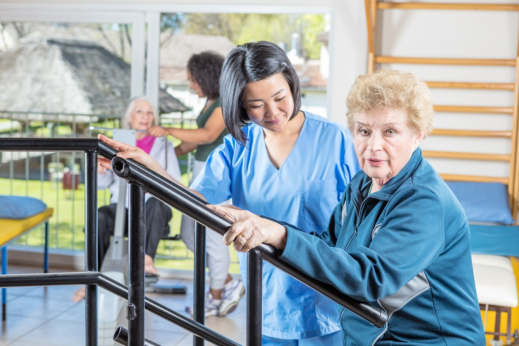 As seniors age, daily activities have become more challenging than ever. They may already be having some difficulties in accomplishing simple tasks, such as cleaning, grooming, forgetting to take medications or even difficulty in going from one place to another. Without proper assistance, health problems like illness or injury may arise. So to help your loved ones achieve optimum health and comfort, one way you can do so is to avail of home health care services in Dallas, Texas, and entrust their health to professional caregivers.
For seniors recovering from any illness or just want to improve their general health and mobility, physical therapy can help relieve pain and restore physical functions such as flexibility, strength, balance, and coordination. Apart from delivering quality home health in Texas, physical therapists are also well-trained to evaluate and treat seniors on better managing their conditions and preventing future health complications. Now, let's take a look at how important physical therapy is to senior patients:
Healthier bones, muscles, and joints
Improvement in balance, endurance, and stamina, resulting in increased mobility and reduced the risk of a fall accident
Reduce the risk of developing high blood pressure, heart disease, and other health complications
Improvement of joint and muscle strength
Less joint pain or swelling caused by arthritis or other conditions
Make your senior loved ones' health a priority. When it comes to hiring a competent nursing assistant in Texas, then you can always trust Higher Standards Home Health. Partner with us today. Call us to learn more about us and how we can be of help to you and your loved ones.