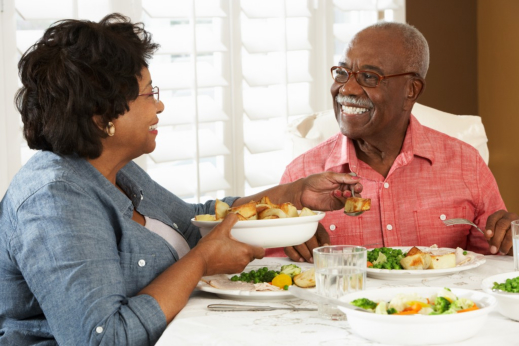 The holidays can really weigh you down—literally. You can put on weight from all the holiday festivities, even when they happen virtually from Thanksgiving to New Year's Eve. Going back to a healthy diet will not be easy, especially for seniors. But with the help of your nursing assistant in Texas, it's possible.
"Fixed" diets can only help so much after the holidays. This is where home health care services in Dallas, Texas step in. With your caregiver, you can plan and prepare your meals to stick to your dietary needs. This ensures that you get only the healthiest balanced meals to help you restore your healthy eating habits.
Aside from home health in Texas, get to a healthier you by:
Getting over your diet guilt. Acknowledge that you slipped up and went off track. Know that there's no other way to go but to return and renew your commitment.
Planning your meals and going grocery shopping. Make sure that you stick to your list and focus on unprocessed food.
Staying away from the weighing scale and not getting deterred by how much you gained. You can always make up for the holiday indulgence. Remember that it's for your personal wellness, and the numbers only count when they do.
If you want to learn more about meal planning and preparation, contact Higher Standards Home Health. Our staff will accommodate you and answer all of your inquiries.