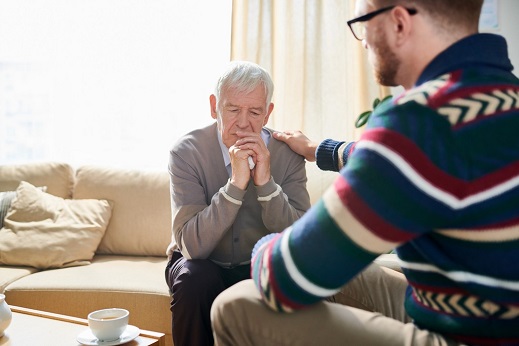 Depression is common in older adults, but this doesn't make it easier to deal with. Don't let them deal with this alone. With your help, they can avoid depression and improve their way of life. Here are some ways to help you start:
Encourage them to do meaningful tasks like helping beautify your home through gardening, knitting, and painting or help in volunteer work and campaigns. It gives them the sense that old age doesn't make you useless and that there are a lot of things they can do to help.
Social interaction is key. Depression usually appears when one is alone. To combat this, let your senior loved ones be around more people often. Spend time with them as a family and let them go out with their friends. These keep the depressing thoughts away.
Seek professional assistance. Nothing beats the advice from a professional that has dealt with this in the past. With their counseling, you can receive the best medications, meal plans, exercise routines, and other strategies.
If you need a nursing assistant in Texas to help you and your loved one prevent depression, you are in luck! Allow us to help you with all your home care needs.
Being one of the leading providers of home health care services in Dallas, Texas, it is our goal to serve the community with specific home care services to fit their unique needs. Higher Standards Home Health believes that everyone deserves to live safely and comfortably.
Come and visit us to experience the best in home health in Texas today!