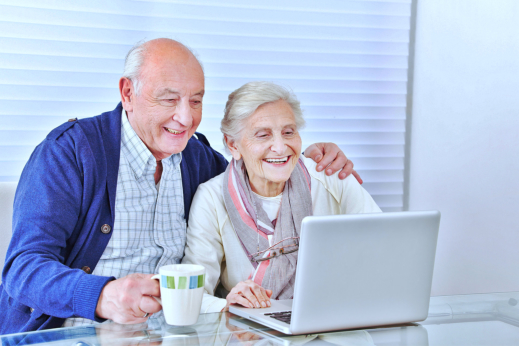 Lack of socialization can cause feelings of loneliness and social isolation, which can promote negative feelings such as stress, anxiety, and depression. Loneliness and social isolation can also negatively impact a person's mental health and increase their chances of experiencing dementia. One way to mitigate this is through letting your elderly loved ones have home health care services in Dallas, Texas. Another way is to make sure that they are getting enough socialization. Luckily, with today's technology, such as social media, socialization has become easier than ever.
Here are a few ways that we here at Higher Standards Home Health believe social media can benefit your elderly loved ones:
It can provide them with more opportunities to meet new people

There are many groups and pages you can find in social media where you can meet people with like-minded interests and hobbies. They may also find many discussion groups where they can talk to others regarding a variety of different topics.

Helps them stay connected with friends and family

One of the biggest benefits of social media is how effective it is in keeping people connected with each other, no matter how far away they may be. With social media, your elderly loved ones are able to talk to their families every day. They may send messages, calls, or even talk face-to-face using video calls.

It provides a great source of entertainment

Social media can be a great source of entertainment. On most social media platforms, you will be able to see and read new articles, blog articles, watch funny videos, and even play games.
To satisfy your care needs and assist you in getting started with social media, we can help you find a nursing assistant in Texas.
So, these were just a few of the benefits social media can provide to your elderly loved ones. We provide home health in Texas to provide your loved ones with high-quality care.