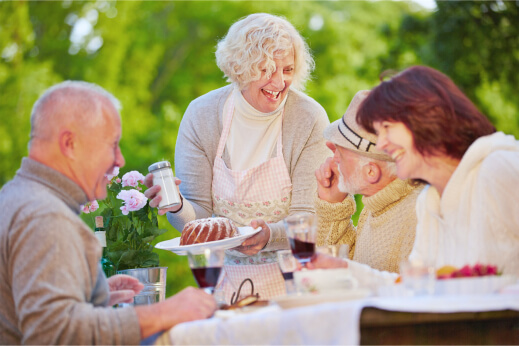 Socialization is important for the physical and mental health of the elderly. There are many benefits of socialization such as promoting mental health, improving quality of life, promoting positive outlooks, and creating great memories and experiences.
Here are a few fun activities that we at Higher Standard Home Health suggest you try out to help your elderly loved ones with socialization:
Attend discussion groups.
There are a lot of places ranging from adult day care to seminars that offer discussion groups. Discussion groups are a great way for the elderly can socialize. In discussion groups, they get to meet many different people and discuss topics ranging from movies to travel. One of our home health care services in Dallas, Texas is companionship care, your caregiver will accompany you in attending these discussion groups.
Volunteerism.
Giving back to your community is one of the best ways you can socialize with others. This will also provide a sense of fulfillment as you add value and joy to the lives of others. This is also a great way to meet like-minded people doing good for their community and others.
Family gatherings and celebrations.
Try as much as you can to plan family gatherings and attend them. Being with friends and family is very good for your overall health. One of the benefits of home health, like our home health in Texas is that you receive care at home close to family.
Those were three fun activities that can help the elderly socialize. For those in need of care, we provide home health care and can assist you in finding a nursing assistant in Texas for your care needs.