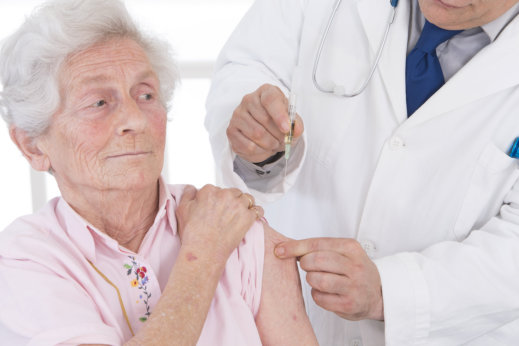 Being a provider of home health care services in Dallas, Texas, we know that Flu or influenza is never fun. But for adults age 65 and up, this viral infection has a worse impact than any other age group.
As the body ages, the immune system weakens which puts seniors at a greater risk of developing serious complications.
It is so serious that according to HealthinAging.org the 70-90% of the seasonal flu-related deaths occur in people 65 years and older.
Unlike a cold whose symptoms are milder, the flu often comes suddenly with symptoms such as fever, cough, muscle or body pains, headache, and fatigue, among others.
Although you can partake in the usual precautions of washing your hands and avoiding contact with sick people, CDC still recommends a flu vaccine as the best flu-prevention. This should be done annually by the end of October as immunity wanes over a year.
Flu vaccines protect against flu viruses common during the upcoming season with immunity fully setting within two weeks.
There are two vaccines designed specifically for adults 65 years and older other than the regular flu shot:
High dose flu vaccine
It contains four times the amount of antigen as a regular flu shot. 24% fewer influenza illnesses compared to the standard dose.
Adjuvanted flu vaccines
Made with an additive that creates a stronger immune response to vaccination.
In need of home care? Contact us at Higher Standards Home Health. We give home health in Texas that enables our clients to retain their pride and independence in their own homes.
We provide various home health services such as home health aide, nutrition consultation, occupational therapy, physical therapy, and nursing assistant in Texas.