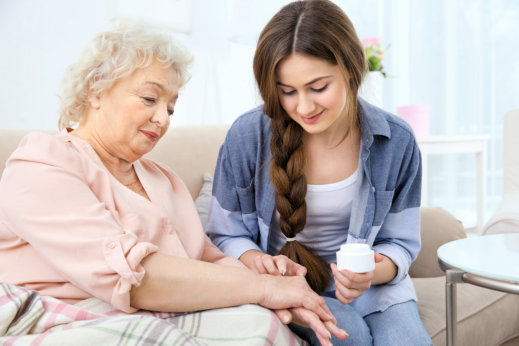 Summer season is here and most people love to go out and frolic in the sun to get their summer spirit hyped up. However, the sun is more intense and it can affect our skin so our skincare routine would need to level up in order to compensate for it. Seniors' skin is more sensitive since it is thinner compared to adults, so here are some tips to help them take care of their skin:
Moisturize
Hydration is also very important for your skin to lessen drying up. There are a lot of good moisturizers that is for all types of skin.
Sunscreen
Sunscreen is very essential in order to protect your skin from sunburn and other skin complications. Your provider of home health in Texas can also help you in reminding to pack it or they'll pack it up for you when you are going out.
Do not stay out too long outside
It is fun to go outside but you should not stay out too long since it can harm your skin. It can lead to sunburns or in the long run, you can develop age spots. You can also ask the time of the day when it is best to go out of your nursing assistant in Texas.
Take extra care of your skin today and have a fun-filled vacation! This is a friendly reminder from your trusted provider of home health care services in Dallas, Texas, Higher Standards Home Health.