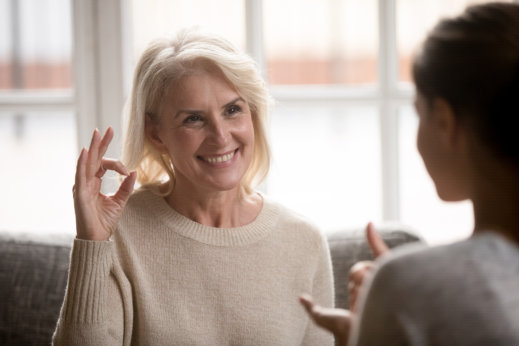 The pandemic has brought massive changes around the globe. Several businesses were closed, streets were empty, and people have been isolated at home. It also highlighted one pressing issue that has affected several individuals – depression. Because of social isolation, some have battled against their mental health. It only proves that as human beings, we need others to survive.
One of the ways we connect with others is through conversations. But whether there is a pandemic or otherwise, few people are challenged to exchange chats because of speech and language disorders. If this is your case, a home health care services in Dallas, Texas, includes a speech therapy program.
Through this, a speech-language pathologist evaluates your current abilities at home and develops a therapy plan directed toward improving your function. During the process, any changes will be communicated to the physician and designated nursing assistant in Texas. They will work hand in hand with you, the care team, and your loved ones.
At Higher Standards Home Health, you will receive a quality speech therapy from reliable staff who:
Have a current license as a Speech-Language Therapist in the state of Texas and a CPR certification
Demonstrate strong verbal and written communication and exceptional interpersonal skills
Meet the education and experience requirements for a Certificate of Clinical Competence (CCC) in speech pathology and audiology
Never let anything stop you from building relationships with others. Contact us now and experience quality home health in Texas through our speech therapy.