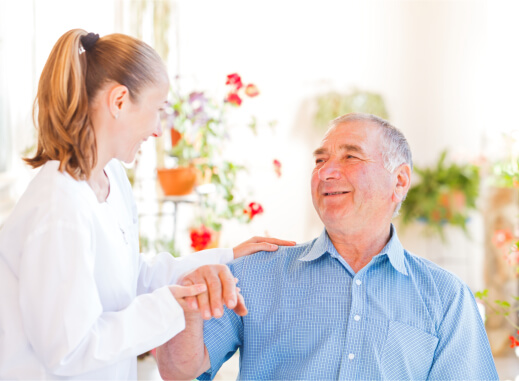 Personal care is one of the primary services offered by caregivers, nurses, and home health aides. These services mainly assist people with grooming, hygiene, dressing, diet and nutrition, and many more. Personal care is important in order to promote the quality of life of seniors, people with disabilities, and those suffering from illnesses in need of home care. If you or your loved ones are looking for someone to provide personal care for a loved one, we can help you find a nursing assistant in Texas.
So what are the benefits of personal care offered by care providers like us here in Higher Standards Home Health?
Promotes the patient's dignity.
The dictionary describes dignity as the state or quality of being worthy of honor and respect or a sense of pride in oneself. Personal care helps to promote this by ensuring that the patient's personal needs are well taken care of resulting in creating a positive self-image.
Promotes good hygiene.
This is important in order to promote good overall health and cleanliness. A few of the benefits of good hygiene is that it reduces the risk of getting sick and spreading germs to others. With services like our home health care services in Dallas, Texas, your loved ones will have a better standard of life.
Helps maintain a good quality of life.
Personal care aims to promote quality of life by promoting mental health, physical health, and safety. Caregivers are trained to monitor medication and issue reminders, and they are also trained to safeguard their patients ensuring their personal safety at all times.
Those were some of the many benefits of personal care for the elderly. We are a care provider offering home health in Texas and personal care is among our many care services.