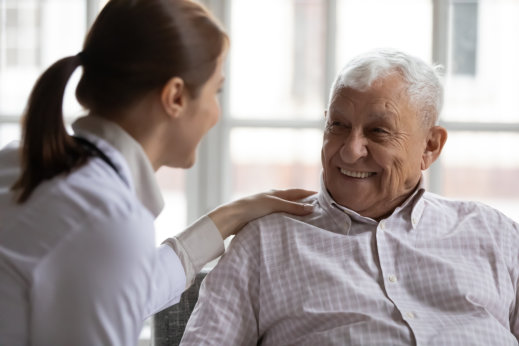 It is undeniable that achieving optimal health is our wealth. We will feel more at ease and fulfilled if we live a healthy lifestyle. That is why Higher Standards Home Health will assist you in achieving your health goals by delivering home health care services in Dallas, Texas, that are guaranteed to be of the greatest possible quality. Allow our professional assistance to help you in overcoming whatever health challenges you are now facing.
We have established ourselves as one of the most trusted names in the field of home health in Texas thanks to our superior medical resources and quality services. We hold a patient-centered and holistic approach to medical care in the highest regard and place it at the top of our priority list. This is to ensure that you get to receive the care you need to get through life's difficulties. We have a team of specialists from many healthcare sectors that will take care of your requirements in the comfort of your own home.
Should you require the aid of a highly knowledgeable and compassionate nursing assistant in Texas, then we have them here! They will assist you in attaining a healthy way of life by offering services that are focused on improving your health. From the initial consultation to the whole healing process, every service we give is meticulously supervised and conducted by our professionals. Please don't hesitate to contact us if you have any questions or clarifications. Know that we are always available to be of help to you!