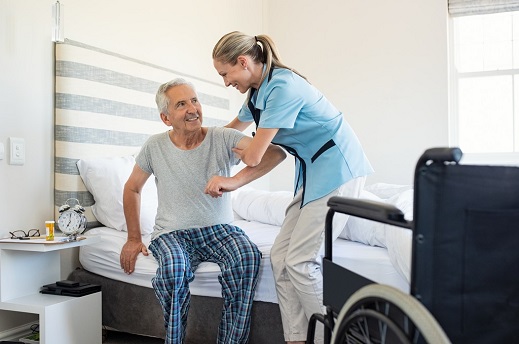 As we and our loved ones get older, how can we be sure of our health? Taking good care of one's health indeed requires effort and consistency. And stepping out of that effort and consistency wheel is somewhat easy to do. So, how can we stay healthy or how can we help our aging loved ones stay healthy?
It's important to first assess our current health status. We can do this by checking on our appearance. Dementia, depression, or other physical impairments can be reflected in how we keep up with personal hygiene such as bathing, brushing our teeth, and changing into new clothes regularly. If your aging loved ones appear to be sickly due to a lack of personal hygiene, you can easily address this by helping them abide in a healthy daily routine. Facilities or agencies that offer home health in Texas can also help with personal and household upkeep.
Other health problems that manifest at a certain old age may be hard to detect. This is why annual physical and medical check-ups are also important. A doctor's visit once a year will help us know the reasons for our body pains or other complaints and will make us administer the right medication or treatment. If you opt for a health assessment and assistance at home, our nursing assistant in Texas can be of help. Our nursing assistant can also detect underlying conditions that may be linked with weight loss, immobility, loss of sensory function, and others.
Warning signs of health problems are often initially recognized in one's outer appearance and behavior. With our home health care services in Dallas, Texas, your untreated medical conditions will certainly be addressed. Call Higher Standards Home Health today!