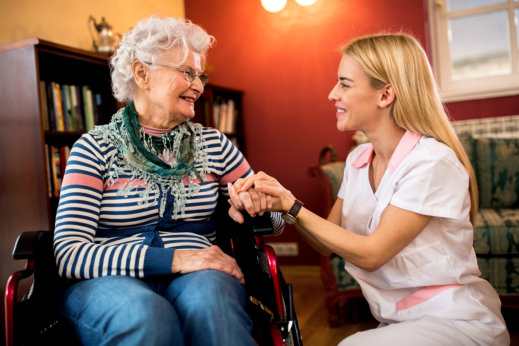 Surveys have shown that around 90% of seniors prefer to stay at home as they age. Many studies support the fact that aging at home has significant health benefits that contribute to longevity. Independence is a central part of maintaining the mental and emotional health of seniors. Aging in place will allow them to keep the freedom they want and deserve.
However, the declining health of seniors makes it difficult for them to have the best quality of life at home. Through home health care services, it provides seniors with quality care and assistance while staying in the comforts of their homes. With our home health care services in Dallas, Texas, seniors are supported in their physical, mental, emotional, and personal needs in a professional manner.
Our home health in Texas offers a wide range of services that are provided by our team of licensed and registered doctors and nurses, who were fully trained to meet the challenges of their profession. Our compassionate and reliable in-home health aides are also available to provide home care and personal care to our elderly patients.
Aside from in-home care, one of our services offered is the skilled nursing program, which focuses on physical assessments, disease processes, medication management, and nutrition of the patients. We have a skilled and dedicated nursing assistant in Texas who knows the importance of quality patient care. By providing constant care to seniors in their own homes, home health services minimize the effects of illnesses caused by aging.
Aging in place combined with home health care services provides a safe, comfortable, and affordable care to the seniors at home.
Should you avail home health care services for your elderly loved one, contact Higher Standards Home Health today!