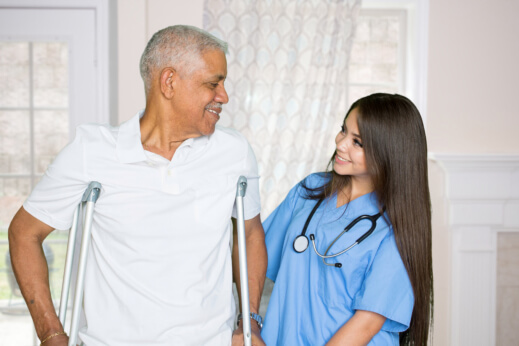 Home health care can be provided by caregivers, home health aides, and even nurses. Many care providers also offer skilled nursing care as a part of their services. Skilled nursing care will benefit those who have more specific care needs or those who require a higher degree of care from someone who has the qualification and license of a nurse. Skilled nursing care is one of our home health care services in Dallas, Texas.
If you think you are in need of skilled nursing care, here are a few things to expect from us here at Higher Standards Home Health.
IV Therapy.
This is a mode or route of the administration of medication or fluids that delivers the substances directly into the vein. This is normally done by a skilled nurse because they have the qualifications and certifications to be able to administer an IV drip. If you are looking for a nurse, we can help you find a nursing assistant in Texas.
Post-Operative Care.
This kind of care is very important in order for the healing process to be quick and effective. A skilled nurse can perform this service very well because they are familiar with operations and surgery, and have studied the proper methods to better recover post-operation.
Wound Care Management.
Nurses usually take courses in wound care management. These courses usually teach how wounds heal, what prevent wounds from healing, about infections, antiseptics, and many more. These courses make nurses very qualified to take care of wounds and injuries that people may have experienced.
Those were some of the many things to expect through skilled nursing care. Among our home health in Texas services is skilled nursing care and many more.