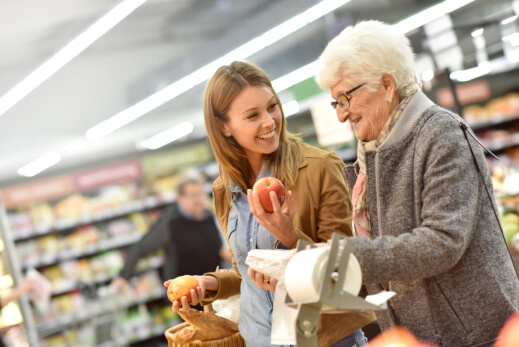 Companionship care is one of the services you can expect from care providers for home health care. This service helps remove the risk of social isolation and loneliness which can negatively impact mental health and increase the risk of developing dementia. With companionship care, the caregiver will be by your side to look after you and make sure that you are safe. Companionship care can be provided by a caregiver or a skilled nurse. If you are in need of a nurse, we can help you find a nursing assistant in Texas.
From us here at Higher Standards Home Health, here are a few surprising benefits of companionship care that you may not have known about.
Always have someone to watch a movie with.
A caregiver is your companion and friend. When boredom strikes, a caregiver will be happy to watch your favorite movies and TV shows with you. Your caregiver will also help you get to the cinema to watch your favorite movies.
Someone to exercise with.
One important service from care providers such as our home health care services in Dallas, Texas is to assist clients with exercise. Exercises such as jogging or walking with your caregiver is a great way to form a bond.
You have someone to go shopping with.
If you want to go out and window shop, your caregiver will be happy to assist you. It can be similar to going to the mall with friends to go shopping. After all, a caregiver is a companion too.
Those were just a few benefits of companionship care you may not have known about. We provide home health in Texas, including caregivers who will be your companions and promote your quality of life.