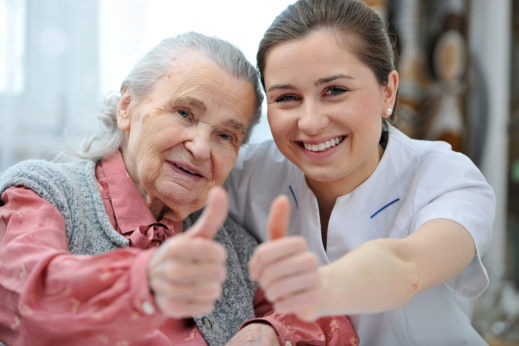 Being a caregiver is no easy job. Imagine having to be responsible for both your own well-being and another person's? It's a rewarding career, but it can also easily turn into a stressful bind if not handled correctly.
Which brings us to today's question: what is a caregiver's secret weapon?
The answer: sleep.
Sleep is a vital part of caregiving as it helps keep stress-levels in check and keeps the immune system in top condition. It also "flushes" out the toxins that build up during the day.
So, to help our caregivers get the best sleep they can every night, we at Higher Standards Home Health have put together this list of tips on how providers of Home Health Care Services in Dallas, Texas can improve their bedtime habits.
Set a sleep schedule and stick to it every night.
Going to bed and waking up at the same time every day helps your body clock stay on track.
Try a new blanket.
According to a study published in the Journal of Sleep Medicine and Disorders, adults with insomnia slept longer and spent less time awake when using a weighted blanket.
Avoid snacking before bed.
Scientists have found that nighttime snacking can increase your risk of diabetes and obesity, which are two factors linked with sleeping problems.
Darken the room.
Close the blinds and let your eyes rest after such a long day.
Power down.
Turn off all electrical appliances and gadgets that can keep you awake, like your TV and your mobile.
Want to learn more about Home Health in Texas? Visit our site to see what other services we have to offer.
Keep your loved ones safe and secure — hire a Nursing Assistant in Texas today! Contact us for more details.