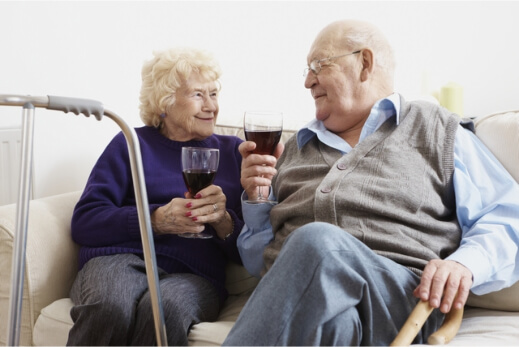 The proper nutrition is very important for senior citizens. An increase in energy levels, improvement of brain health, and overall strength and wellness are some of the many benefits that can be experienced by the elder through proper nutrition.
Part of the services of many care providers like our home health care services in Dallas, Texas includes and emphasizes proper nutrition in all care plans. The food that is eaten by senior citizens can play a big role in improving their quality of life.
We at Higher Standards Home Health know that there are many options available out there to choose from, so here are three superfoods out of many.
Sweet Potatoes

This superfood is a complex carbohydrate that is packed full of nutrients and vitamins. Being a complex carb, it ranks low on the glycemic index and does not cause insulin to spike affecting blood sugar levels. If you need help figuring out your diet, health services like our home health in Texas can assist you.

Fatty fish such as salmon

Lean protein like fish packs a lot of nutrients while being low in calories. The added benefit of fish, especially fatty fish, is that it provides omega-3 fatty acids. Omega-3 fatty acids are known to reduce the risk of heart disease and hypertension.

Red wine

Research shows that one glass of red wine a day can actually benefit heart health. Drinking wine this way can increase the good cholesterol levels in the body and reduce the risk of heart disease.
Those are 3 superfoods great for the elderly. If you need assistance with your diet we provide care services and help you find a nursing assistant in Texas.
---
Disclaimer
Blogs, content and other media uploaded online are for informational purposes only. Contents on this website should not be considered medical advice. Readers are strongly encouraged to visit their physician for health-related issues.
---