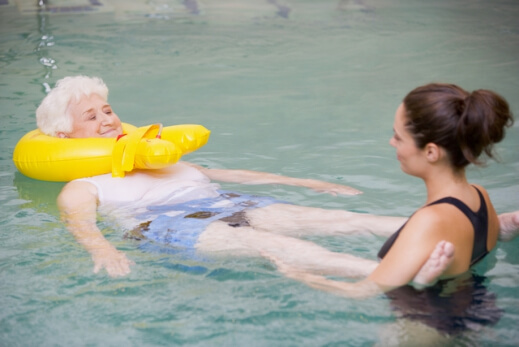 Low-energy levels are a common occurrence as we get older. During our golden years or retirement age, we find ourselves having more free time, and with this free time, we also become less active since we no longer have to work as hard or as long. With lower energy levels at the retirement age also comes lower metabolism resulting in the tendency to gain weight. With the services our home health in Texas can provide, your elderly can get the assistance they need to perform physical activities that they can enjoy and that can improve their health at the same time. Here are three examples of those physical activities.
Swimming

Swimming is an easy activity for the elderly to do. Wading around in the pool allows them to move their muscles and loosen up their joints more easily. Being in the pool can also benefit and improve their cardiovascular system.

Walking a pet around the neighborhood and park

Being able to enjoy the outdoors even if it is just a few feet away from home will benefit both seniors' mental and physical health. Walking around regularly will help them maintain their weight and improve heart function. Getting outside will also prevent loneliness and social isolation.

Dancing

Everybody enjoys dancing. This can be done in the comfort of home. Whether alone or with a partner, dancing is a fun and beneficial activity for the elderly. The music they dance to can also create positivity and improve their mental health.
If your elderly need assistance performing any of the above-mentioned activities, we provide home health care services in Dallas, Texas. We can also provide a qualified nursing assistant in Texas.